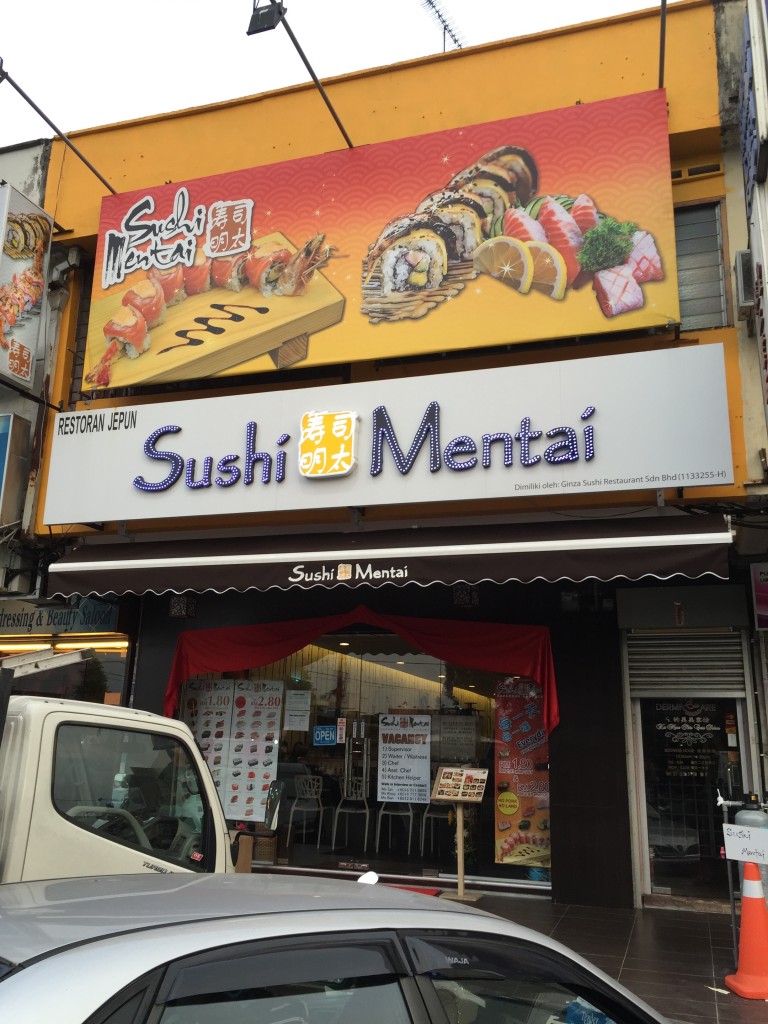 Randomly passed by this sushi restaurant, Sushi Mentai, in Johor Bahru (Malaysia) somewhere in Pelangi and decided to give it a shot. Turns out this place is a hidden gem despite being housed in a random part of JB…
Since I had horrible sushi for the very first time at my all time favourite Ryoshi restaurant in Singapore last night, I wondered to myself –  "How bad could this be?"
Anyway, no matter how it could possibly be, it's definitely hard to beat the worse-ever sushi chain in Malaysia – Sushi King. Goodness! Sushi King's dishes are so disgusting that you would actually fear for your health (I'll save the story for sometime later).
So, here's the place. It's a small restaurant, nothing too flashy:
The menu looks quite limited too, probably half of the usual sushi dishes which one would expect from fastfood-level Japanese sushi restaurants in Singapore.
So, we kinda ordered almost one plate of everything which had salmon in it 😉
I love it when restaurants give the whole jug – eventhough it's refillable. I'm sure everyone has had their fair share of experiences when asking for refills and it never come until you give up asking.
Salmon belly Sashimi.
They've the normal salmon sashimi but since we will be ordering salmon sushi so we went for the better choice for sashimi.
Their sushi was far beyond my expectations! It was so good that it's comparable to Ryoshi's (initial) standard. Unfortunately, Ryoshi's standard has dropped quite a bit since they first opened up shop in Singapore.
Remember some restaurants (especially fastfood-ish budget Japanese restaurants) usually use frozen clams that was kept so long that it turns powdery when you bite it?
Sushi Mentai despite it being a budget restaurant, in some ways, had perfect clams – fresh and sweet.
THIS.IS.THE.BOMB!!!!!
Their Ebi Mentaiyaki was REALLY good! It's not overcooked and the mentai sauce was on the point man! I would have order another dozen if I wasn't going for a massage later.
Their Salmon Maki was pretty normal but the Mentai sauce stood up for it.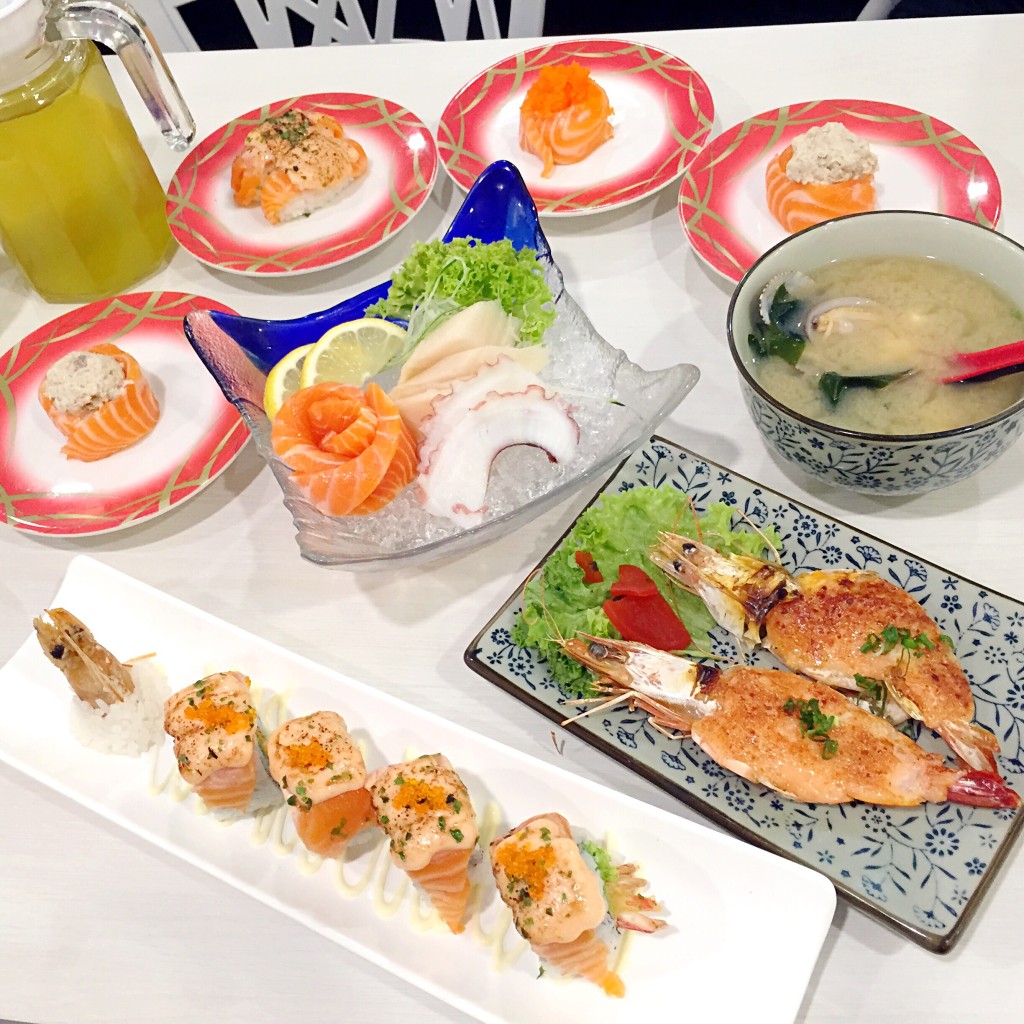 Most of you would have figured out by now, but these guys really stand by their restaurant name – Sushi Mentai. Their Mentai sauce is really the bomb, and that make their dishes super yummy!
[gmw_single_location]
Sushi Mentai

64, Jalan Gaya 1
Taman Gaya
81800 Ulu Tiram Johor
Open daily from 12noon to 10pm
XOXO